| | | |
| --- | --- | --- |
| Bren10Man | Hard chromed Bren Ten Standard Model with shoulder rig. | 07/12/02 |
| Guttersnipe | Bren Ten SFL with Herrett grips & parts/accessories. | 07/13/02 |
| NordicG3K | S&W 610 Classic Hunter & Ruger Buckeye .38/40-10mm Convertible | 07/13/02 |
| Bruce | Bren Ten SFL & SFD, both with Herrett grips. | 07/13/02 |
| Peko | Bren Ten Standard Model & Dualmaster in wood case. | 07/14/02 |

July 12, 2002

Our first photo album entry comes from Bren10Man. Here he has his Miami Vice "shrine" complete with hard chromed Standard Model, shoulder rig and Miami Vice video. Thanks John!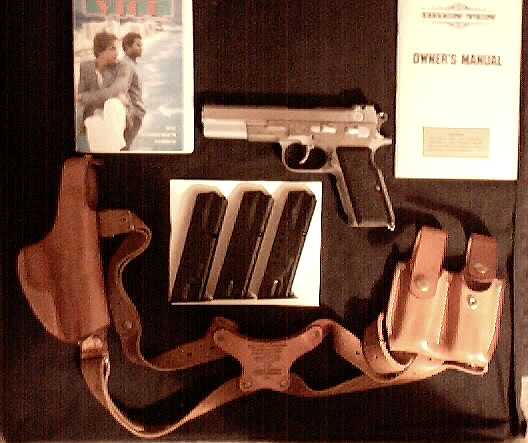 July 13, 2002

Guttersnipe sent in a couple nice pics of his new Bren Ten Special Forces Light and parts/accessories. (I'm going to have to get me a pair of those wood grips.) Thanks for the pics Mike!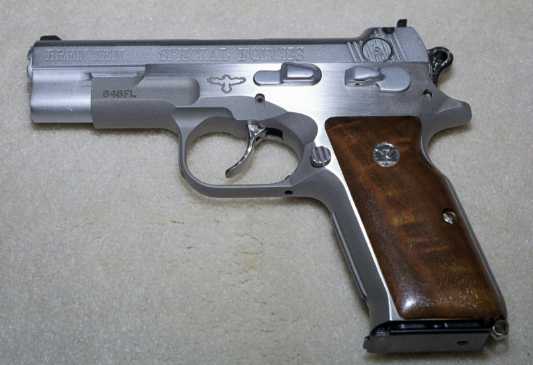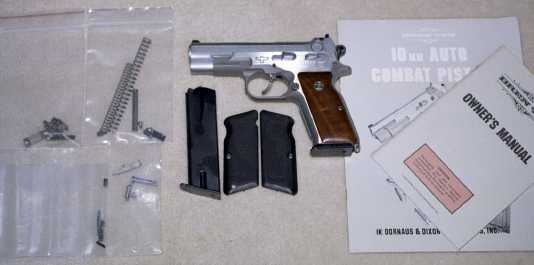 July 13, 2002

I decided to add a pair of my own 10mm's. Thought it would be neat to throw a couple non-Brens into the mix! Top is a S&W 610 Classic Hunter and on the bottom is a Ruger Buckeye convertible in .38-40 Winchester and 10mm Auto (both have 6-1/2" barrels).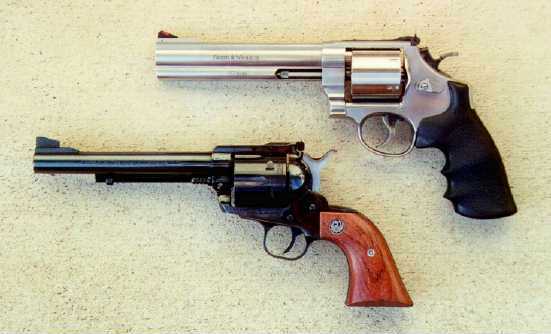 July 13, 2002

Bruce sends in a couple pics of two beautiful Brens. The first is a Special Forces Light and the second a Special Forces Dark (my favorite!), both wearing great looking wood grips. Thanks for these fantastic pics Bruce!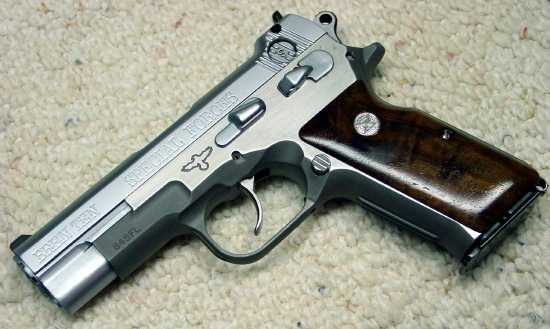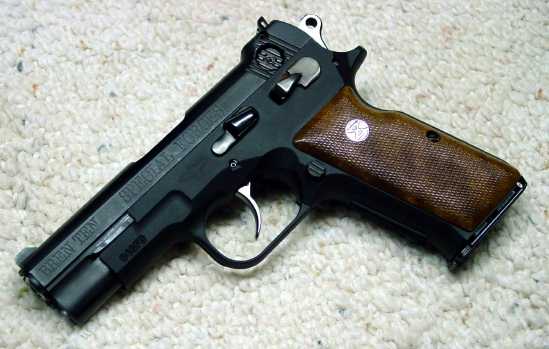 July 14, 2002

And the Bren pics keep rollin' in! These come from Peko and are of his Standard Model and very, VERY nice Dualmaster. This is the first good picture I've seen of the Dualmaster wood presentation case, and I also noticed that the Dualmaster slide (at least the 10mm one anyway) has the caliber designation on the left side whereas the SM's have this only on the right side of the slide. Thanks Peko!