| | | |
| --- | --- | --- |
| Ned Christiansen | Custom blued Delta Elite with built-in compensator. | 05/19/03 |
| NordicG3K | Upgraded Olympic Arms CAR-97/10mm carbine. | 05/20/03 |
| Jeff Allison | Colt Delta Elite | 06/08/03 |
| NordicG3K | Star Megastar 10 | 07/29/03 |
| Brad | Bren Ten Standard Model | 01/01/04 |

May 19, 2003

Ned Christiansen of Michiguns Ltd. (http://www.m-guns.com/) emailed me a pic of this awesome Delta Elite with a built in comp that he built for one of his customers. All I can say is, "I WANT ONE!"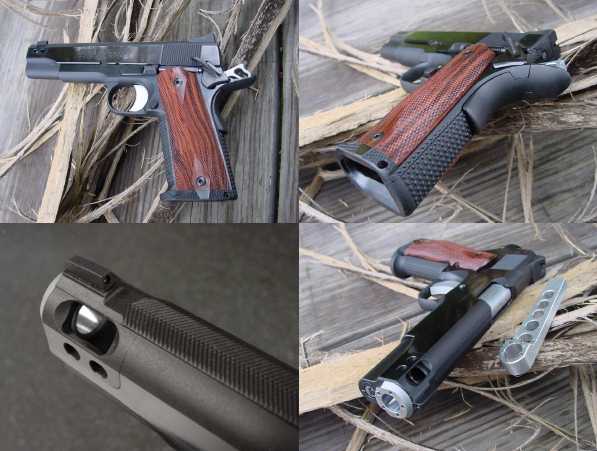 May 20, 2003

With the replacement of the fixed CAR-style stock with an ACE stock and the addition of an M3 tactical light my Olympic Arms CAR-97/10mm is finally finished! The ACE stock is a bit shorter and the butt has more surface area which I like. The Insight Technologies M3 white light works perfectly with the C-More electronic sight. Man, I just love this thing!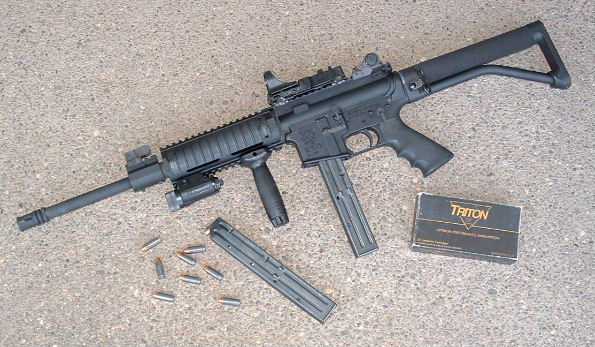 June 8, 2003

Jeff Allison sent me these pics of his Colt Delta Elite. The work was done by Chuck Rogers and is yet another example of what nice work can be done on a 1911!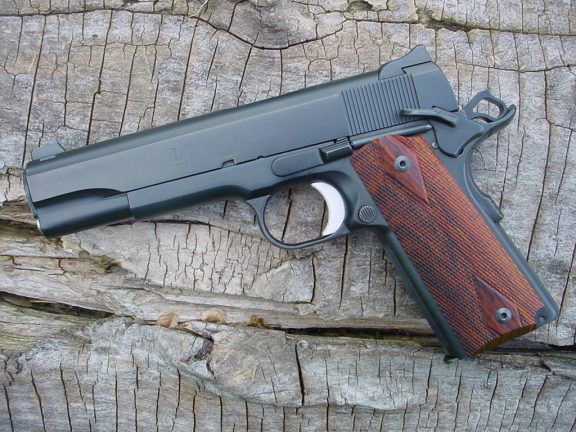 July 29, 2003

I picked this blued Star Megastar 10 up off of Gunbroker.com and though it came with just the one mag and no box or manual it was a good deal. The gun is big and heavy and the grip feels kind of like a thick Sig P220. I probably won't be selecting the Megastar for concealed carry use, but with it's "built like a tank" construction and 14-round capacity it would make a great camp gun!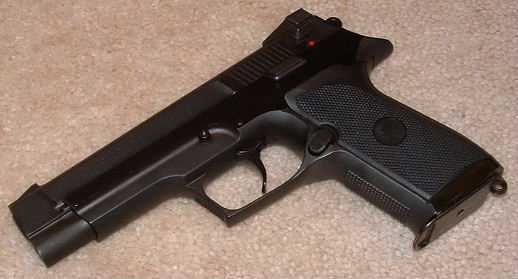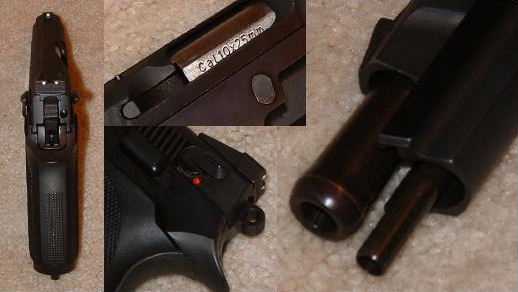 January 1, 2004

Brad from Canada sends in this great pic of his Bren Ten Standard Model and custom Milt Sparks holster (made my Mr. Sparks himself before he passed away). This is one of four Brens that Brad has owned and he even used it in the Soldier Of Fortune 3-gun match back in 1992.