| | | |
| --- | --- | --- |
| PineIsland1 | Glock 29 | 02/12/04 |
| Aronj | Colt Delta/Caspian hybrid 1911. | 02/12/04 |
| Corvette | Victor Tibbets custom Caspian 1911 with tigerstrip finish. | 02/12/04 |
| NordicG3K | EAA Witness 10mm two-tone with Supersight & 15-round hicap mags. | 02/19/04 |
| Turbonatr | Glock 20 & blued Colt Delta Elite. | 02/19/04 |

February 12, 2004

PineIsland1 took this nice pic of his stock Glock 29. If you think about it the G29 would be hard to beat if you're looking for a compact "woods gun" with lots of power.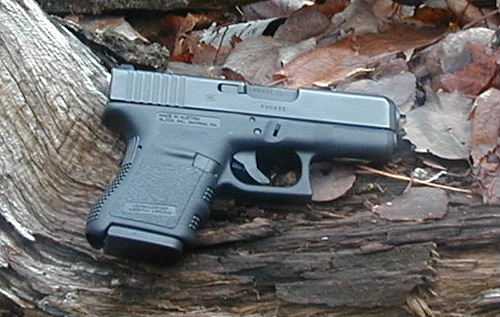 February 12, 2004

This Delta/Caspian hybrid belongs to Aronj. I really like the idea of the light rail on the 1911 and hope the major holster makers start producing some good leather for it.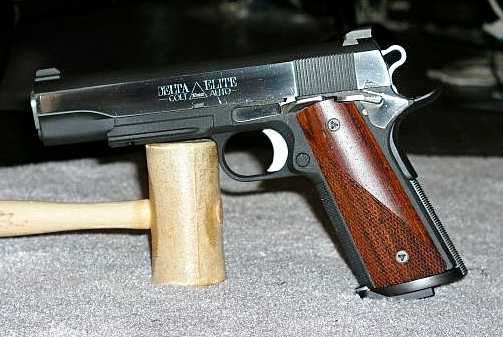 February 12, 2004

I drool every time I see this gun! Corvette is the proud owner of this outstanding Victor Tibbets 1911. Built on a Caspian slide and frame it includes a veritable shopping list of premium 1911 parts. Of course the icing on the cake is the eye-catching tigerstripe finish by Lauer Custom Weaponry. This is one awesome 10mm!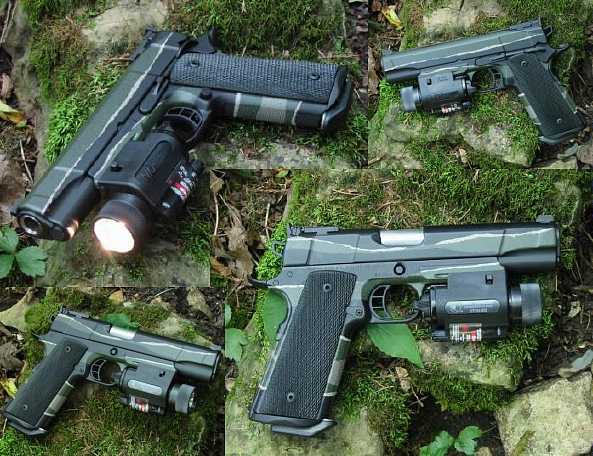 February 19, 2004

The full-sized EAA Witness 10mm has been on my "need to buy" list for some time, but it wasn't until just recently that I finally picked one up. In actuallity this gun started as a .45 with a .22LR conversion kit. I was able to get the Wonderfinish 10mm upper with Supersight from xOSIx at Savvysurvivor.com. Along with the upper I also picked up three of the rare large frame 15-round preban .40 S&W mags which work perfectly with the longer 10mm cartridge. The Witness guns are notoriously undersprung so I have also installed a Wolff 22lb recoil spring which does a good job of controlling the hot stuff, but still works fine with my light practice loads.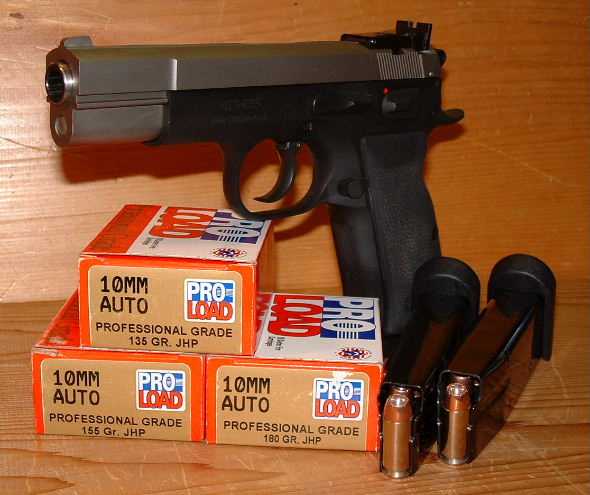 February 19, 2004

Turbonatr sends in this nice pic of two of the best and most popular 10mms around; a Glock 20 and Colt Delta Elite. The G20 is equipped with a Wolff stainless steel guide rod and 24lb recoil spring while the Delta has a Wilson Combat full-length guide rod and 24lb spring.