| | | |
| --- | --- | --- |
| Bruce | Bren Ten Military/Police with checkered Herrett grips. | 08/03/02 |
| Rob | Bren Ten Standard Model with Andy Arratoonian shoulder rig. | 08/04/02 |
| Eric | Bren Ten Military/Police with different grips. | 08/04/02 |
| NordicG3K | Stainless Colt Delta Gold Cup. | 08/06/02 |
| Rsilvers | Glock 20C and muzzle blast photos. | 08/07/02 |

August 3, 2002

Bruce sends in another nice Bren pic. This time a Military/Police wearing a pair of those fantastic Herrett checkered wood grips!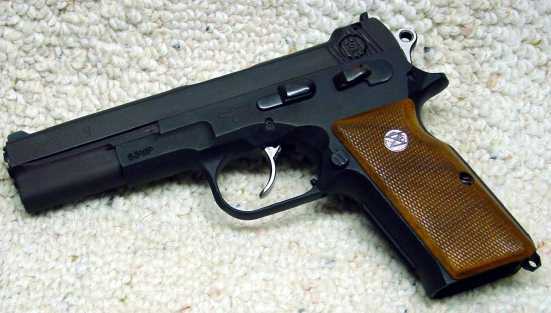 August 4, 2002

Rob sends us a couple pics of his treasured Bren Ten Standard Model and a really nice Andy Arratoonian HAK double-mag shoulder rig. Now that's some sweet looking leather!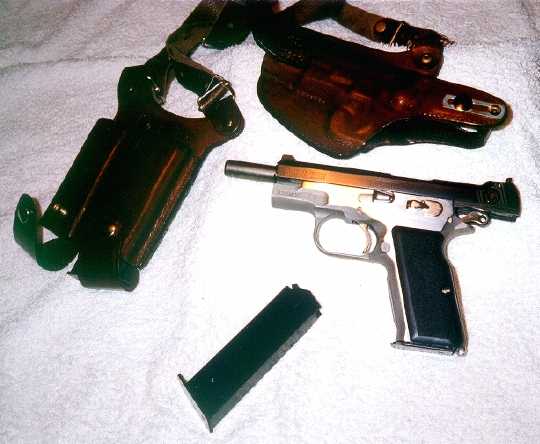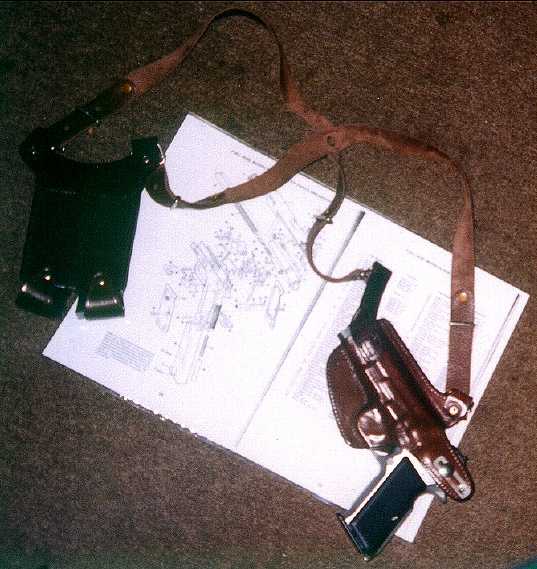 August 4, 2002

Eric has sent in some pics of his Military/Police. Notice the polished flats on the slide. I think this looks really attractive with the matte black frame of the MP. Also, a couple extra sets of grips. WOW, check out those pearl panels!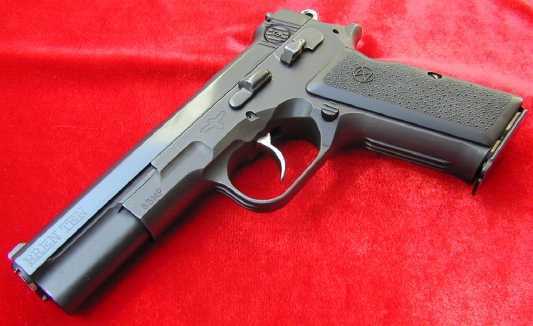 August 6, 2002

With all these Bren Tens being added to the photo album I thought I should mix it up a bit with a non-Bren. Here's a pic of my near-stock Colt Delta Gold Cup. The only thing I've done to it is change the grips and have an extended thumb safety installed. This 10mm is probably the most accurate handgun I own. It was very tight and I experienced a number of FTF's when I first got it, but a couple hundred rounds has broken it in nicely now.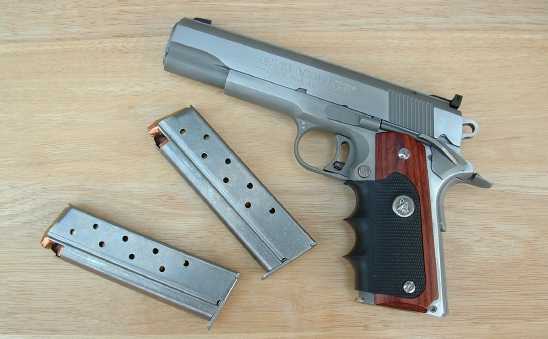 August 7, 2002

Rsilvers has sent in some great pics of his Glock 20C with a new non-ported Federal Arms 5.3 inch threaded barrel. The second pic includes muzzle blast shots using different loads. Thanks for the great pics Robert!