Laseraim


LASERAIM 10MM FIREARMS
Model
Description
Status
Rating
Series II Standard Model
Single action, stainless steel pistol with 5" barrel and fixed or adjustable sights. Factory "hunter" package also available.
Discontinued
Additional Notes: The Laseraim looked promising, but unfortunately didn't last long enough to really make a significant impact. Examples in .45 ACP can still be found, but 10mms are harder to come by.
OVERVIEW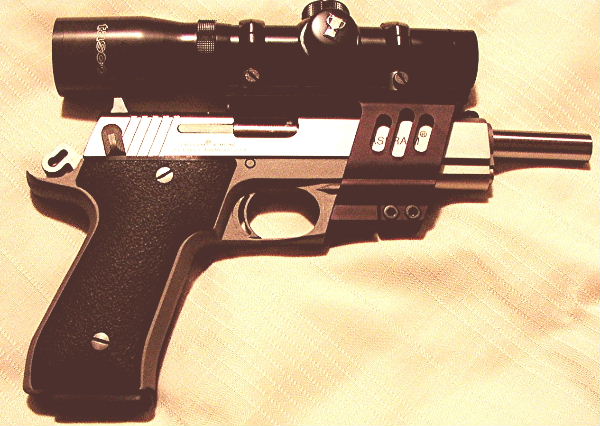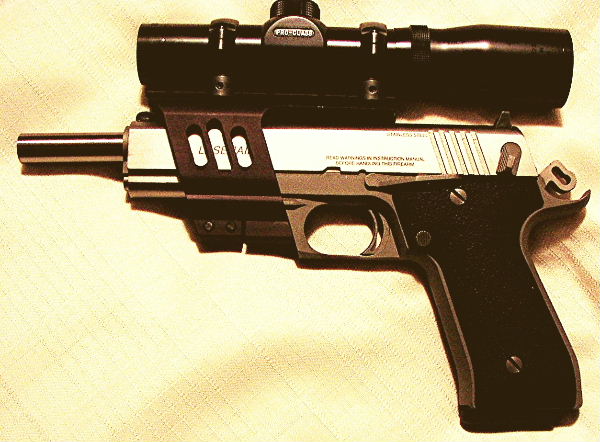 Thanks to Les for these pics of his rare 7" Laseraim "Hunter" model in 10mm.
DETAILS / OBSERVATIONS / SHOOTING CHARACTERISTICS
LITERATURE
October 1994 Shooting Times

This article, by Dick Metcalf, is actually a review of the .45 ACP Laseraim pistol. Since the gun, regardless of caliber, is essentially the same, and information on the Laseraim pistols is so scarce, I decided to go ahead and include it.

Mr. Metcalf does a nice job covering the details of the Laseraim pistol. He briefly mentions the other caliber options (.40 S&W and 10mm Auto), and also mentions that unlike the .40 and .45 the 10mm is not available in compact form.
ADDITIONAL INFORMATION