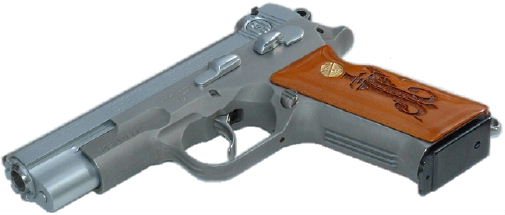 Hello and welcome to BREN-TEN.com; the website dedicated to the Bren Ten pistol, and all things 10mm!
ESTABLISHED 02/28/02

Ron Carrillo - R.I.P.
It is my sad duty to share with you the passing of Ron Carrillo, fellow Bren Ten enthusiast and author of BREN TEN: The Heir Apparent. Ron passed away Wednesday following a ruptured cerebral aneurism he suffered Monday. The following is the death notification forwarded to me by Bruce.
Death notices, April 11, 2013

By Staff

Wednesday, April 10, 2013




Ronald A. Carrillo, 55, Grand Junction, died April 10, 2013, at St. Mary's Hospital. Visitation will be from 5 to 7 p.m. Sunday at Callahan-Edfast Mortuary, followed by a rosary at 7 p.m. A funeral Mass will be at 11 a.m. Monday at St. Joseph Catholic Church. Military honors will follow at New Elmwood Cemetery in Fruita. Mr. Carrillo was a retired U.S. Air Force sergeant. Survivors include his wife, Perly; two sons, Rickjohn Salaver of Grand Junction and Angelo S. Carrillo of Grand Junction; and one sister, Christina Provence of Ogden, Utah. Memorial contributions to St. Joseph Catholic Church, 230 N. Third St., Grand Junction 81501.
Ron is an important member of the Bren community with his work on his book, BREN TEN: The Heir Apparent. He will be missed. Please keep Ron's family in your prayers during this difficult time.

Introduction
Hello and welcome to BREN-TEN.com! This website was established for the purpose of sharing information about one of the greatest handguns and cartridges of the 20th century; the Bren Ten 10mm!

The company that produced the Bren Ten (Dornaus & Dixon Enterprises, Inc.) only lasted a few short years and fewer than 1,500 pistols were produced, but the 10mm Auto cartridge lives on. The 10mm Auto may not share the same popularity as some other cartridges, but it is an excellent choice for those looking for an autoloader that will fill both CCW and "woods carry" rolls.

The heyday of the 10mm Auto was the early '90s and while many of the guns first offered in 10mm are no longer produced most are still available on the used gun market. It also appears that the 10mm Auto is making a modest comeback with some gun manufacturers adding a 10mm chambering to their current lineup. Add to this a growing number of small ammo makers producing true full-power 10mm ammunition and I think it's safe to say that this fine cartridge is still alive and kickin'!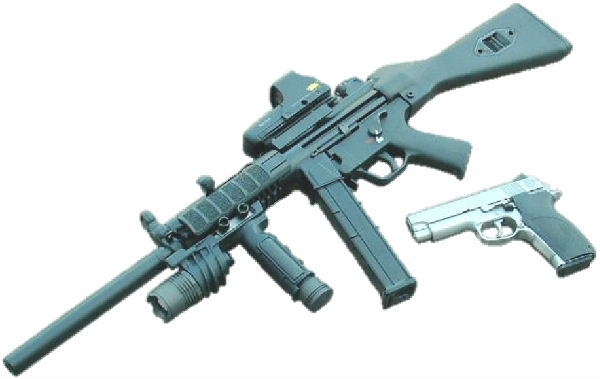 The F.B.I.'s 10mms: Coharie Arms' clone of the HK MP5-10 and the S&W 1076.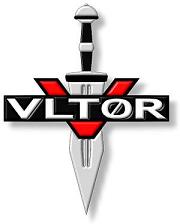 Vltor Announces The Return Of The Bren Ten!
Yes, the rumors are true! Eric Kincel, general manager at Vltor Weapon Systems, has announced their intention to resurrect the Bren Ten.

At this point there are not a lot of specifics and Mr. Kincel has indicated that Vltor will be playing its cards close until it has more concrete information to share. Considering the previous two failures to produce a commercially viable pistol (by Dornaus & Dixon Enterprises and Peregrine Industries) this is no surprise. To ensure that all information regarding the new Vltor Fortis pistol is factual and accurate Mr. Kincel has stated that they will only disseminate news through the Vltor website.
We are of course very excited about the prospect of a new Bren Ten. Vltor has an well known reputation for producing quality firearm parts and accessories and so we are looking forward to a pistol truly worthy of the Bren Ten name.

The book you've been waiting for is finally available. The complete story of the Bren Ten! Click the banner below for more information.


Updates

Acknowledgments
The BREN-TEN.com website and forum are a collaborative effort and could not have been created without the ongoing support of numerous knowledgeable individuals.

The Bren Ten story is a complicated and sometimes confusing one. In many ways it's been like trying to put together a puzzle with a good number of the pieces missing! I endeavor to make the information here as accurate as possible, but the very nature of the Bren Ten story makes total discolsure and absolute accuracy next to impossible.

I would especially like to thank Bruce and Rob for their expertise and support. Their help has been crucial to the creation and ongoing development of the BREN-TEN.com website and forum.